It was a dream to have had a relaxed audio happening with friends in beautiful Italy. Thanks to Christoph, his organizational skills, his connections plus his love for Italy and the Italian way of life, this dream came true. In the middle of October 2017, six friends met in beautiful Umbria, near Orvieto in a breathtaking setting to live this dream of a relaxed audio happening. 🙂
And it was indeed a memorable six days! We had beautiful weather, great food, excellent wine and most important – a fantastic time and a lot of fun together in this stunning Italian province.
Christof Kraus of Silvercore fame, my friends Alexander, Christoph, David (of Haigner loudspeaker fame), Lukas and yours truly decided to bring some nice gear plus music to Umbria, escape the colder weather in Austria and Germany, and enjoy some relaxed fine days filled with DIY, talks, music and Italian cuisine in sunny Italy.
Wow, did we ever enjoy this trip! 🙂 Don't worry, it wasn't only about audio gear, tubes, vinyl, loudspeakers, DIY, soldering iron and solder. We also made some cultural trips to Orvieto as well as the beautiful surroundings there.
Here are some photo impressions of the trip: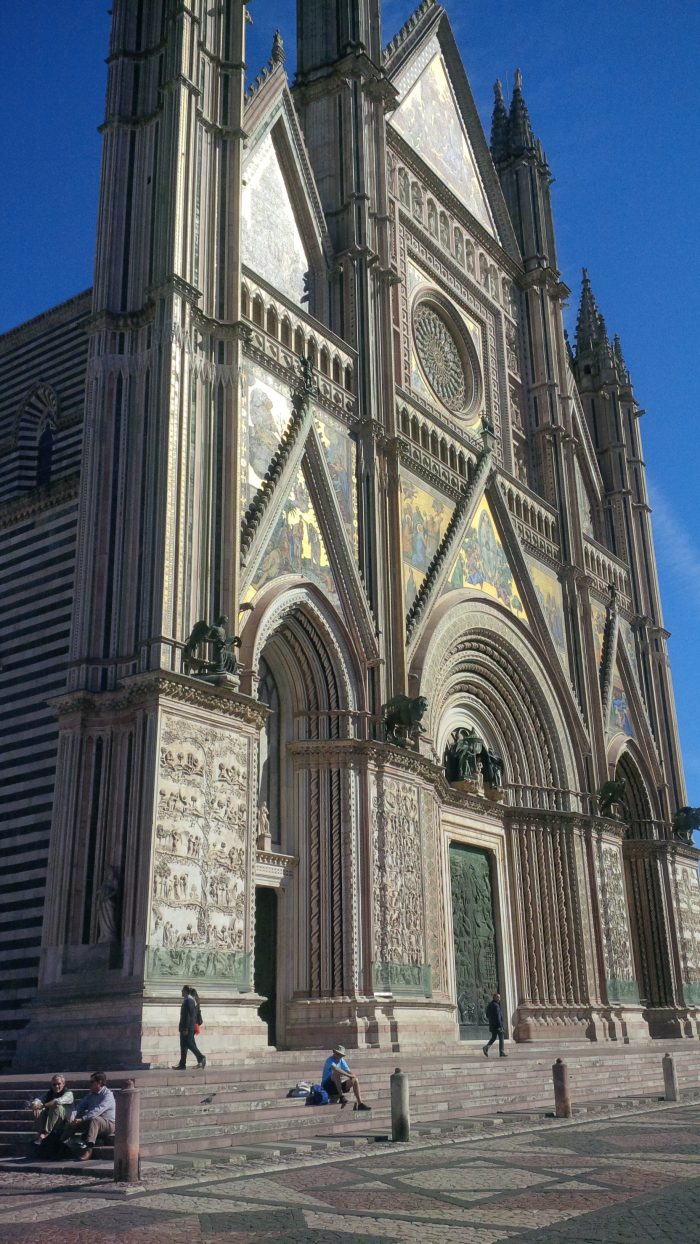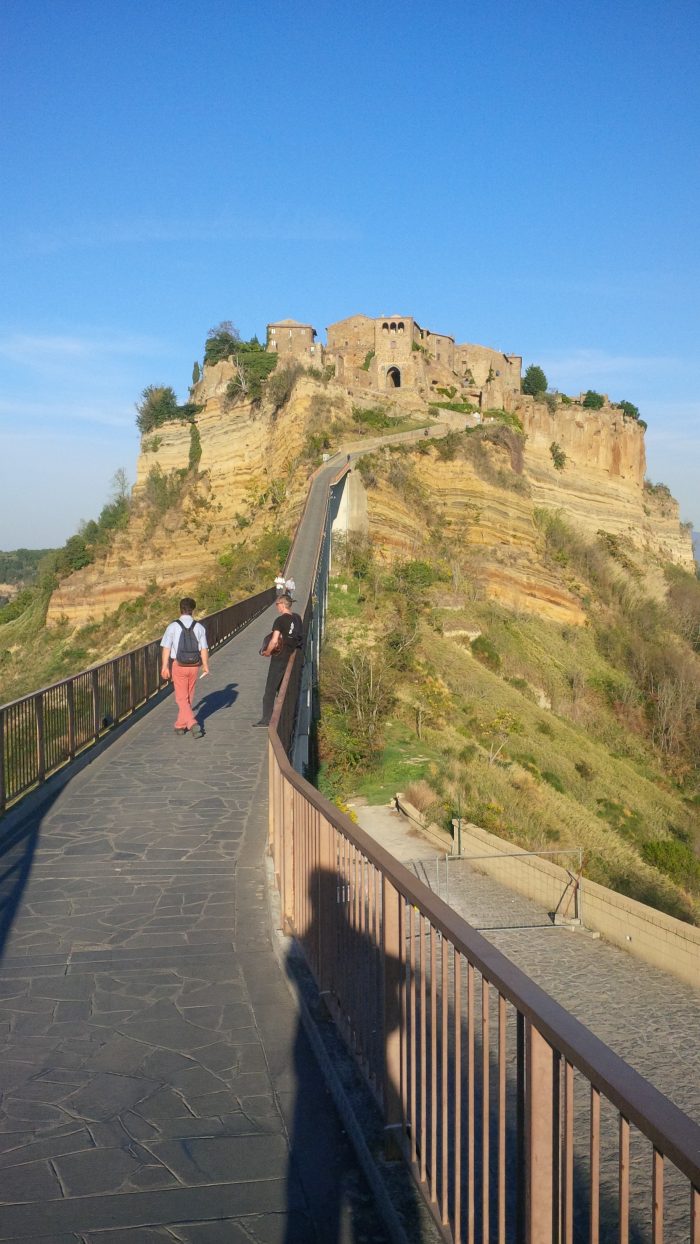 Cathedral of Orvieto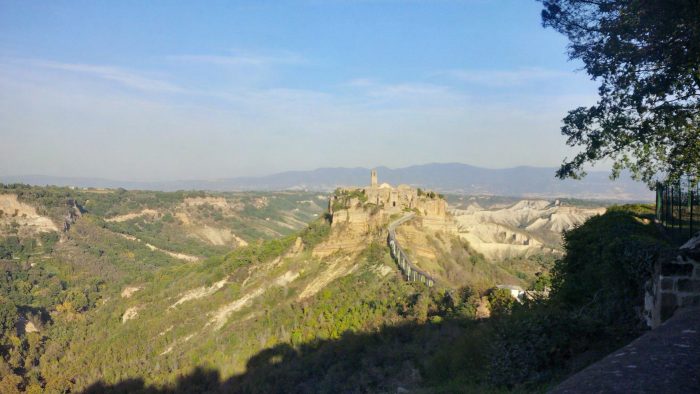 Upper right photo and centered photo Civita di Bagnoregio

More photos you can find on Christof Kraus' Sivercore blog.
Back to our audio adventure:
Christof Kraus brought excellent-sounding Silvercore amplification devices with him for this week (a high class tube line stage plus LCR phono stage and his famous 833 mono bloc amps) and Christoph finished a prototype version of a SE interstage coupled 300B power amp in Italy, which he jokingly called "good sounding mess". 😉
David brought a pair of his superb sounding entry level Rho speakers to Umbria, which he recently had upgraded to current Haigner standards, Alexander played a great selection of his vinyl on his stunning EMT 948 broadcast TT, and Lukas built some loudspeaker cables and finished one of his wooden tone arm designs during this audio week (stay tuned for more info on Lukas' tone arm designs). So, the days were filled with a lot of activity!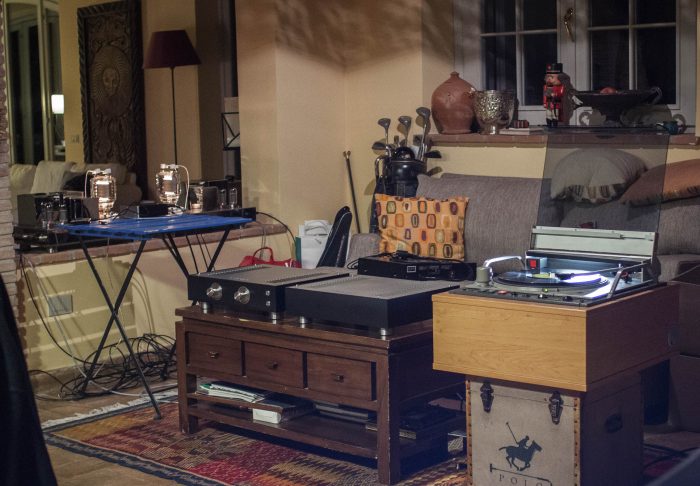 Gorgeous photo of Silvercore amplification devices and EMT 948 
(photo courtesy of Christoph)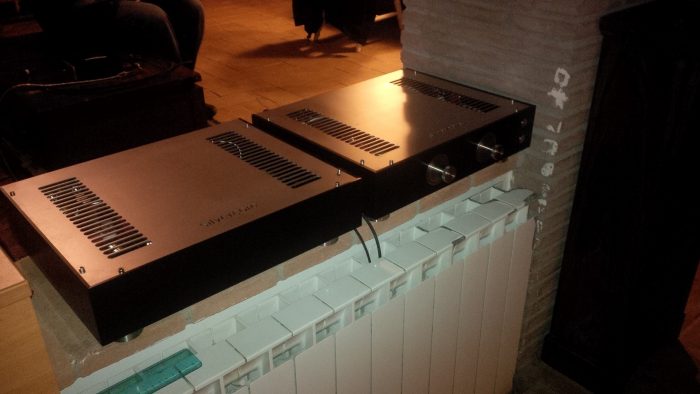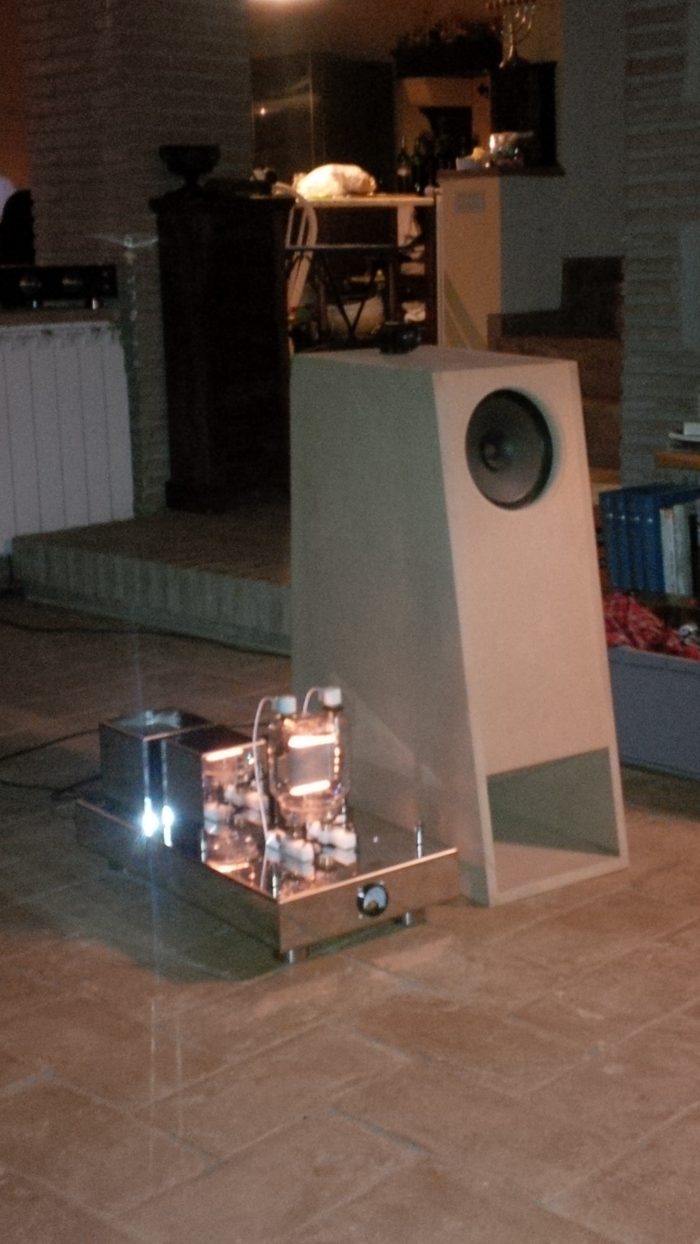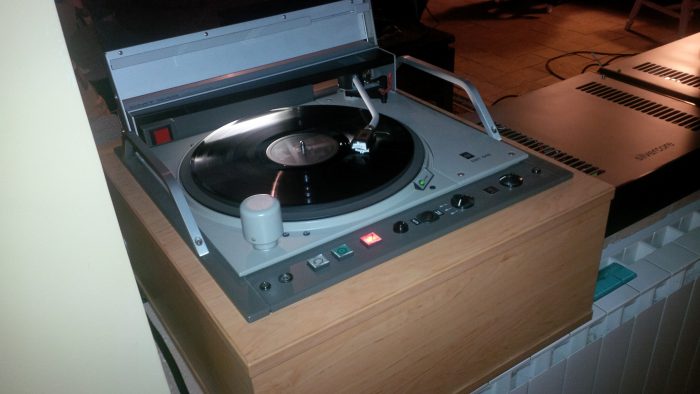 Spinning some vinyl with the legendary EMT 948
The sound in the big living room of the beautiful house where we stayed was excellent, right from the start. This, although the power lines in Italy are relatively weak as the voltages are bit lower than we were used to (around 215 to 220V) and there was a bit of fluctuation in the voltage over each day. Overall, this was just a minor issue and didn't disturb the joy we had in listening to various music through the system we brought to Italy.
It was unbelievable what a huge sound stage David Haigner's Rho loudspeakers developed with the Silvercore equipment. They also worked beautifully with the Silvercore preamps combined with Christoph's interstage coupled SE 300B amplifier. Especially after Christoph changed interstage and output transformers to the Silvercore Finemet copper interstage transformers and the super high end Silbatone Finemet – pure silver – flatband output transformers Christof Kraus brought to the party, the upper mids and treble performance of the SE 300B power amp was breathtaking. You could hear the finest details of recorded music without losing the connection to the music.
That speaks for the quality of the source, the amps and especially for the upgraded – truly affordable – Haigner Rho loudspeakers. Superb! 🙂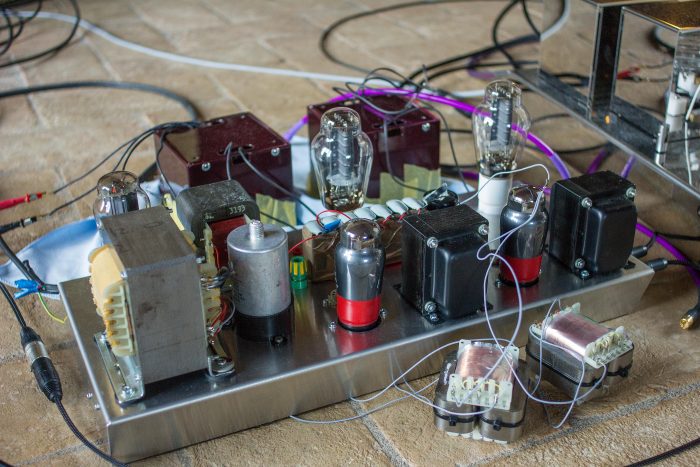 Christoph's prototype version of a SE 300B amp with EL3 driver stage, interstage coupled (Silvercore Finemet copper interstage trannies in the front; Silbatone output transformers in the back), running the 300Bs in fixed bias mode
(photo courtesy of Christoph)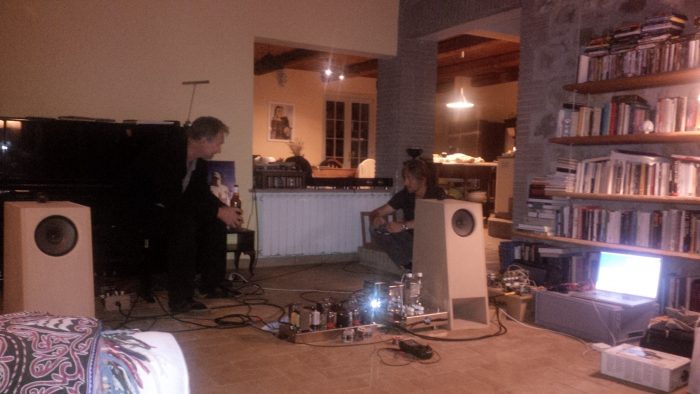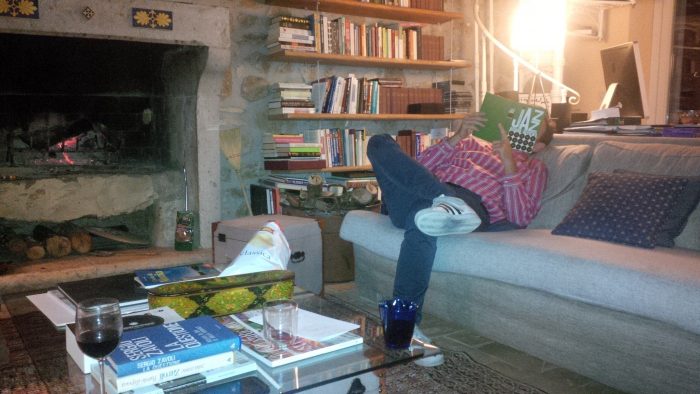 Of course, Alexander found the right book to read! 😉

With the mighty Silvercore 833 monos, the musical experience was more earthy, raw and rhythmic – it made you dance!  So, no wonder that every night during our stay we had a blast and listened to great music and discussed various topics until the early morning hours.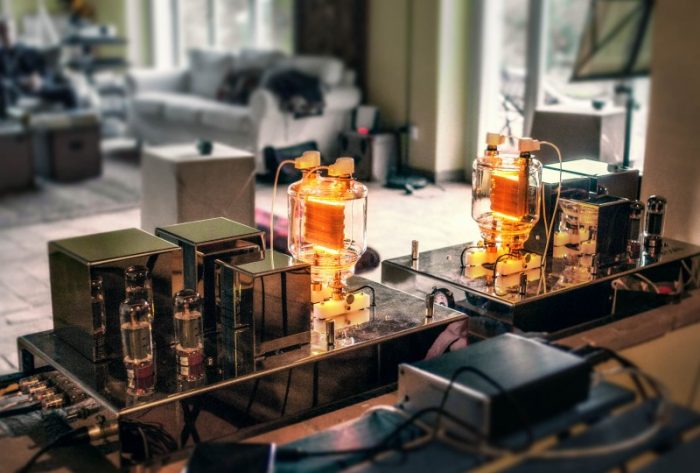 Silvercore 833 monos in all of their glory! 🙂
(photo courtesy of Christoph)

Thank you friends for an unforgettable audio adventure. A wonderful trip, worthy of repeating again in the near future!
Musically yours,
Norbert